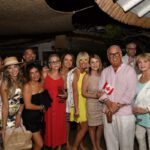 Saint-Tropez Event Brings Intercoiffure Members Together from Across the Globe
August 31, 2023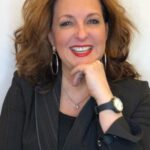 Karen Gordon Talks Hair Loss at ICA's Fall Atelier
October 3, 2023
Intercoiffure America Canada's (ICA) artistic director, Anna Pacitto, has a well-deserved reputation as a cutting-edge educator and inspiring designer. In addition to her role at ICA, she is creative director and owner of 20 Pure salon locations and artistic director for Davines International artistic team.
She's a creative powerhouse who keeps innovating and working hard to inspire Intercoiffure members from across the globe.
Pulling Back the Curtain
Recently, Pacitto treated ICA members to a behind-the-scenes look at one of her collections when she executed the photoshoot live, on stage, at ICA's Spring Gathering in April.
She brought famed beauty photographer John Rawson, a fashion stylist, makeup artists and 10 models on stage as she explained in real time how and why she was executing each step.
"My whole team was there with me—the models even got dressed on stage," she says. "We presented mood boards for makeup, photo lighting, hair, colors, ect. Then we projected the boards on stage as models came out."
Pacitto was totally transparent on stage, packing the class with pro tips on everything from choosing models and a photographer to achieving correct lighting.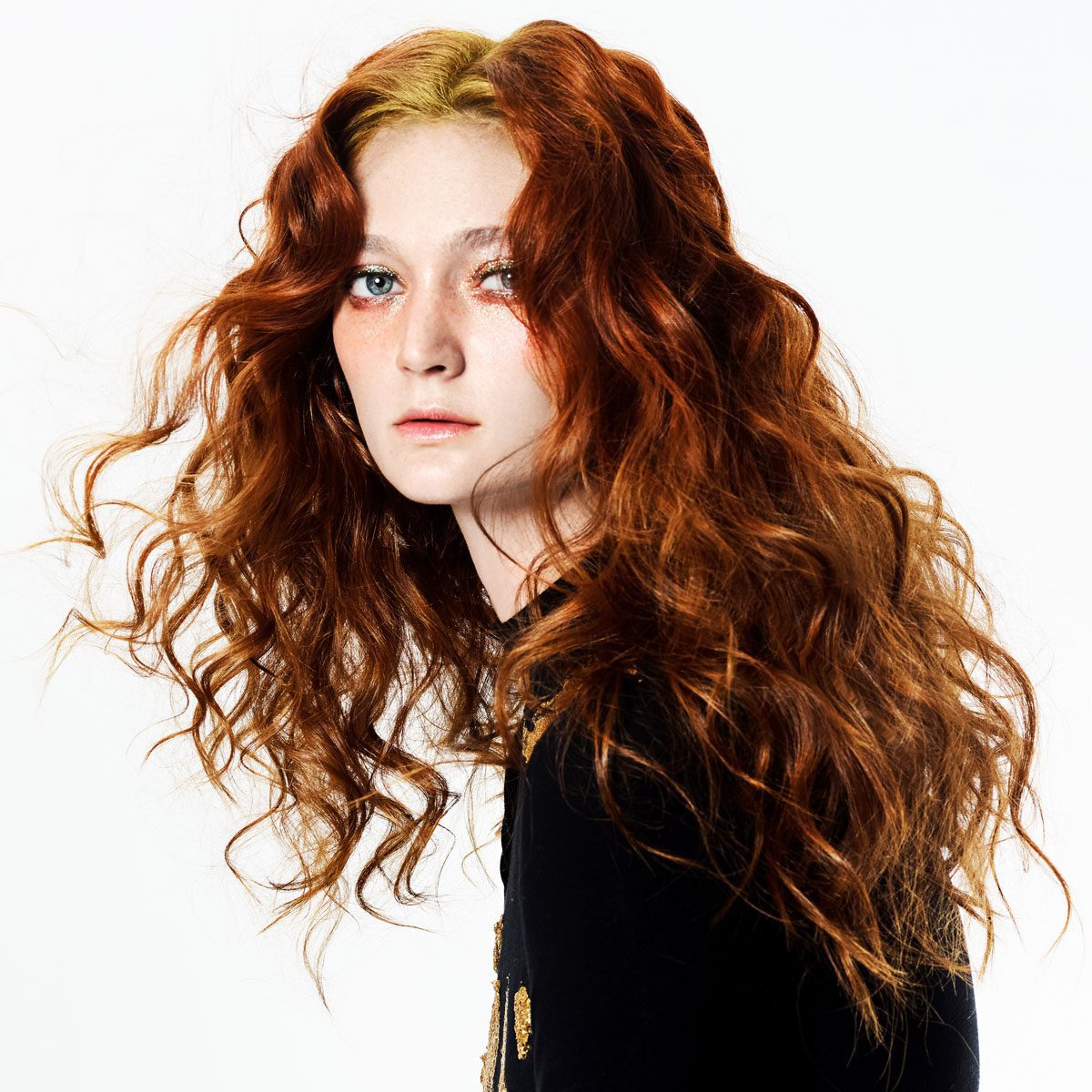 One of the images from Pacitto's ICA shoot done on stage at the Spring Gathering.
Photographer: John Rawson assisted by Paul Gill
Getting Inspired
Creating photo collections like the ones Pacitto produces for ICA all start the same way—with an idea. And for Pacitto, inspiration comes from wherever she may be.
"It changes all the time," she says. "It can hit me walking down the street or while I'm in nature."
She also pays close attention to the Trend Union, which forecasts design and color trends years before they happen.
"There's a natural progression that happens," she says. "If you stay close to what's happening in the design world, you'll know what the Trend Union is going to present before it happens."
For example, Pacitto is already seeing the 2024 color of the year, apricot, (forecasted by WGSN and Coloro) in clothing and hair.
"You'll see more warmth and gold in design as well," Pacitto says. "In my collection for ICA, some shades will go from warm magenta with pale pink ends, and others will have coral in them."
Pacitto has also been finding inspiration in AI.
"We have to find a way to make it a part of our present and future or we're going to die out," she says. "You'll see some inspiration from AI in the collection we present at the Fall Atelier in Chicago in October. My segments always start with ready-to-wear styles  and end with more avant garde looks."
Myth Busting Photo Shoots
Pacitto says she often hears stylists say they can't afford to enter prestigious photo competitions due to the cost of editorial photographers and makeup artists.
"When I first started out I offered to help the professionals I admired—I would do their blowouts, hold bobby pins, whatever it took to learn from them," she says. "I also advise taking classes with the people you want to emulate. By doing these things, I have been able to form a team of people I trust."
Can't afford an elite photographer? Pacitto recommends bartering services.
"Tell them what you can pay and then offer to do hair on their other shoots," she says. "The same goes with makeup artists—you can offer to give them a few images from the shoot in exchange for makeup on your models."
But Pacitto's most important advice is this: Find a mentor.
"One of my most powerful mentors was photographer Peter Morneau," she says. "I approached him because I admired his work. He agreed to work with me, but he was tough. I stayed open minded to his feedback and he changed me from a salon hairdresser to a fashion-forward hairdresser."
Embrace Evolution
When Pacitto is working on a collection, it's in a state of constant evolution. The collection she shot on stage at the Spring Gathering was called "Inclusion." When she unveils the final version of it in October at the Fall Atelier, it will be "Omnium."
"'Omnium' is of Latin origin and means 'everyone and everything,'" she says. "It embraces the uniqueness of each individual, and it celebrates imperfections as the essence of humanity.
"Through a careful blend of colors, shapes, and forms, the collection paints a vivid tapestry of unity, where beauty thrives in every corner. Explore the expressions of love, compassion, and acceptance that adorn these images, reminding us that in our diversity lies the true beauty of our shared existence."
Pacitto adds, "Let  your imagination run wild with the possibilities of enhanced creativity."
ICA's Fall Atelier will take place in Chicago at the Palmer House Hilton on October 1-2. Learn more about the event and how to become an ICA member here.