ICA International Haircutting Month
September 30, 2022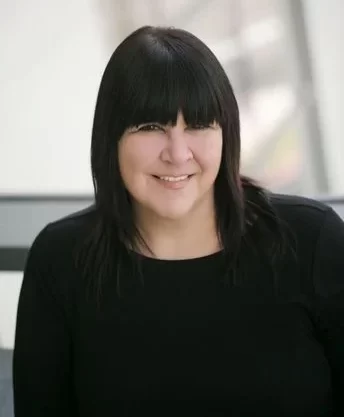 Lisa Vann Inspires through Creativity and Passion
October 12, 2022
Story Courtesy Salon Today & Modern Salon
Intercoiffure America Canada and Pivot Point recently held an international contest for young talent still in beauty school. The focus was based around the students' passion for texture and why texture is important.
"Pivot Point is honored to partner with Intercoiffure America Canada on the Intercoiffure Nouveau Student competition," says Robert Passage, chairman and CEO of Pivot Point International. "We are a third-generation, family business owned and run by licensed beauty professionals, and, as educators working with beauty school students and their instructors every day, we recognize their tremendous talent. This competition is critically important in sharing that passion and creativity with Intercoiffure salons and the larger beauty industry as a whole."
"We are especially proud that the theme is texture, reflecting the diversity of both our industry and our customers," Passage says. "The outstanding Intercoiffure Nouveau Student entries showcase how, as beauty professionals, we can provide our customers with a valuable service and help bring people and communities together. Thank you, Intercoiffure!"
For the first round of the competition, students uploaded a short video where they shared why texture is important. Six finalists were selected, each of which were sent Pivot Point's elite showcase mannequin "Michelle" who has extremely wavy hair. They were challenged to use any cut, color or style to accentuate the beauty of her natural texture.
Finalists include:
Brooklyn Hayes (instructor Kylie Neitz) from Eveline Charles Academy, Alberta, Canada.
Dante Alotta (instructor Rodrick Samuels) from Hairlab Detroit, Michigan.
Trishelle Pena (instructor Sharell Allen) from Carteret Community College, North Carolina.
Varanys Rodriguez (instructor Christina Franklin) from Eric Fisher Academy, Kansas.
Vernesha Chisanga (instructor Hope Yelding) from Empire Beauty School, Michigan.
Shauna McCorkle (instructor Ellysse J. Clarke) from Tennessee School of Beauty, Tennessee.
The winning student was Shauna McCorkle from Tennessee School of Beauty, whose instructor is Ellysse J. Clarke. McCorkle and her instructor were flown to New York City to be honored on stage at the Intercoiffure America Canada Fall Atelier. Each of the finalist's entries was honored on screen at the Intercoiffure America Canada Fall Atelier in New York City.