ICAN & Pivot Point Student Contest
August 11, 2022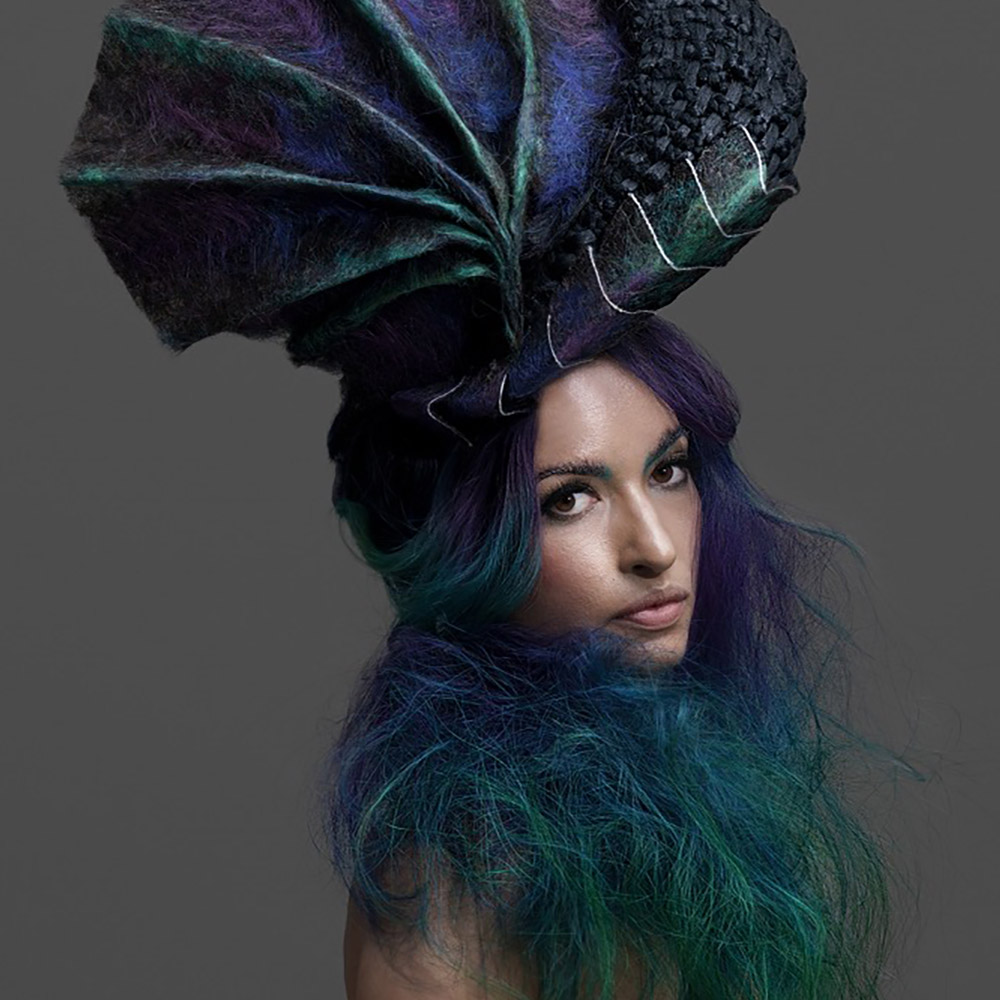 Once Upon A Time: 2022 Intercoiffure Nouveau Creative Contest
August 30, 2022
In September, the ICA Cutting Council will present on the Mondial stage in Paris—just in time for National Haircutting Month in October. This is a monumental moment in our industry, as we bring awareness back to the art of haircutting, and highlight the need for mentorship.
"The art of haircutting started with Vidal Sasson; he was the Shakespeare of our industry. We all use the tools he created in the mid-20th century, and no matter what genre of work you are doing in the hair industry, you are using a piece of it to this day. National Haircutting Month helps us remember the roots of our craft," says Oscar Bond, NAHA Master Stylist and lead artist for Hattori Hanzo Shears.
It is a time to appreciate our history—and recognize how far we have come. "We need our heroes who studied with the legends to be recognized as the icons of today," says Sheila Zaricor-Wilson, president of Intercoiffure America Canada. "ICA wanted to start the movement to showcase beautiful cuts during October via social media to do two great things: educate new stylists on the masters and educate consumers on the qualities of a good haircut."
To talk about the current happenings in the haircutting world, we sat down with Jeffrey LaMorte, owner of Jeffrey LaMorte Salon & Day Spa; Michael Haase, owner of Salon Platinum Black; and Josh DeMarco, owner of DAPR Grooming Parlour.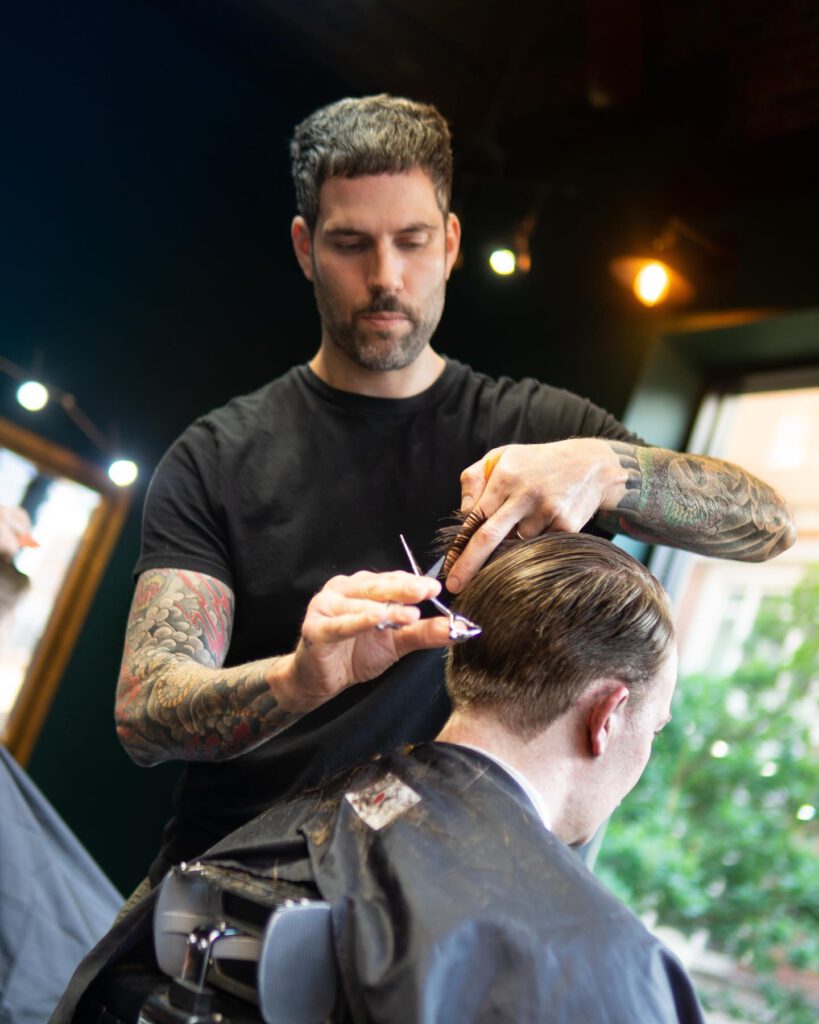 Josh DeMarco—hairstylist and founder of DAPR Grooming Parlour
How do you celebrate National Haircutting Month?
Jeffrey: This month is a time to appreciate the power and opportunities that haircutting affords. A great haircut is still the biggest client retention tool. A cut is not only the signature of a stylist—but a technical cut can bring a client back to the salon time and again.
What does National Haircutting Month mean to you?
Jeffrey: National Haircutting Month is an opportunity to once again place the art of cutting at the forefront of the industry. There are many reasons why this is important—such as the increased frequency of salon visits and the rise in professional techniques.
Michael: It is a time to celebrate the mentors and our success in the industry. We work hard to refine, detail, and perfect that discipline—it shouldn't be taken lightly how difficult it is to achieve a fantastic haircut.
National Haircutting Month is going global on the Intercoiffure Mondial stage. What does this mean for the beauty industry?
Jeffrey: This month is about unifying the beauty industry. Trends and techniques will be shared by a wide range of influencers, and that only makes us stronger.
Josh: It shows how critical haircutting is to our industry on an international level—hairstylists all over the world understand the importance of a crafted haircut.
How have current trends impacted haircuts in 2022?
Jeffrey: 2022 has been a year of re-emerging back into the world, resulting in increased client interest in personal beauty. I find that clients are a bit more willing to take chances—you simply have to ask.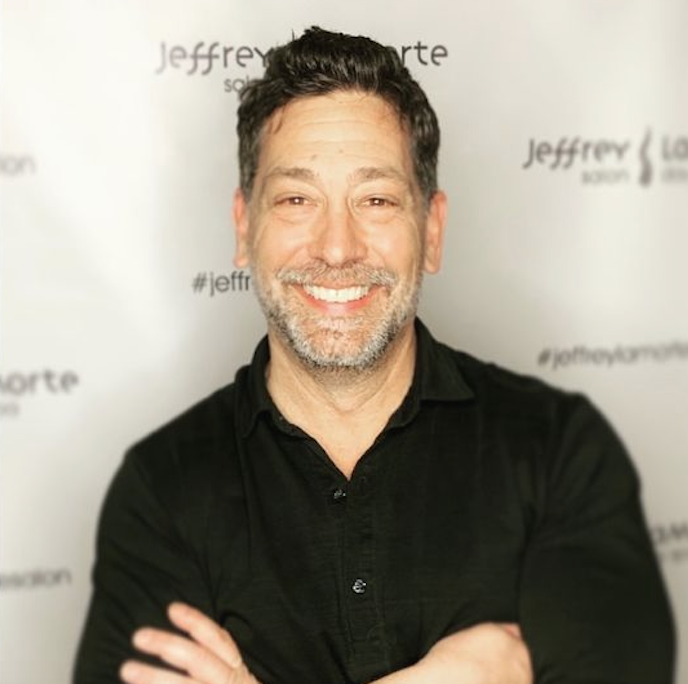 Jeffrey LaMorte, owner of Jeffrey LaMorte Salon & Day Spa
What are you excited to see from the industry in terms of upcoming trends and techniques?
Jeffrey: Shorter hair! We have so much to offer in terms of artistic expression—accentuating facial features and enhancing overall style. Haircutting has always played a large role in telling a story and showcasing personality.
Michael: More precise work, cleaner shapes, and more refined beauty.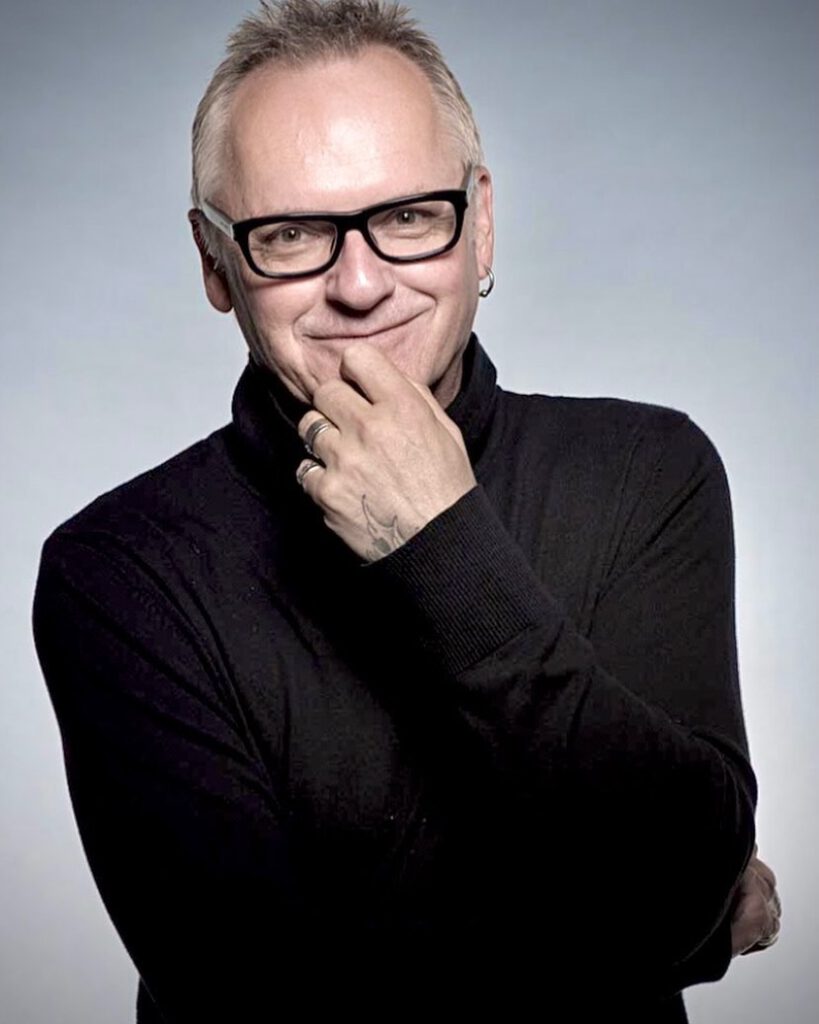 Michael Haase—hairstylist, mentor, and owner of Salon Platinum Black
Hairstylists have been using social media to share techniques and inspiration on a global level. How has this evolved the beauty industry?
Jeffrey: The impact of social media in the beauty industry is unprecedented—its emergence has completely changed the industry. Today, salons and individual hairstylists both have a voice, and specialization has become increasingly prevalent as social media-savvy salons and stylists have established their niche.
Clients are constantly influenced and bombarded by ideas from salons and beauty influencers—and it has brought a lot of misinformation to the surface. At the same time, it's introduced clients to the beauty professional and the "behind the scenes" of the industry that they've never had access to.
Josh: The best and easiest way is to connect through social media. It has changed the way we can share information by expanding our networks—which is incredibly important.
What inspires you to stay on top of current haircutting trends?
Jeffrey: I want to be able to reach into my toolbox of techniques and pull out whatever I need to accomplish my goal. That takes passion and commitment if you want to evolve. If you're not a little bit uncomfortable, you're not growing.
Michael: Overseas fashion, music, and the forever-changing street vibe of youth culture. I find a lot of value in understanding what changes the trends—and becoming a part of that change. Be the creators, have the skill to do it well, and share it—then, you're a hairdresser.
Josh: I am incredibly inspired by my peers. There are many incredible haircutters and our craft is being elevated on a daily basis. This will keep haircutting on top—because haircuts are not able to be replicated by the average person. You can't package a haircut!