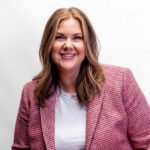 Kati Whitledge Brings Neuromarketing to the Beauty Biz
October 3, 2023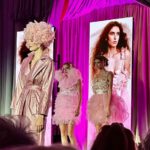 ICA's Fall Atelier Educates and Entertains with Top Talent
October 4, 2023
Along with stunning stage presentations, education, and networking opportunities, Intercoiffure America Canada's (ICA) Fall Atelier, "The Magic of Connection," also put the spotlight on the winners of three competitions: Nouveau Creative Contest, Nouveau Student Contest and Honor Your Teachers.
ICA members honored and celebrated finalists and winners for their contributions and work in Chicago, October 1-2. Atelier attendees were also treated to a stage presentation from the 10 Nouveau stylist finalists.
Nouveau Creative Contest
The entrants for the Nouveau Creative contest were artists who have been in the industry for five years or less and are employees of an ICA "A" Member or Class "A" partners.
The 10 finalists presented their winning entries on the theme: Hollywood — The Glamorous Life, under the direction of ICA director and salon owner Perry Monge, with three stylists singled out as top three finalists.
The top three finalists secured their winning spots with these stunning photo submissions:
1. Jessica Mahly
Vann Studio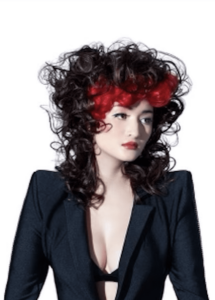 2. Genesis Trigueros & Liana Omar
Tricoci Salon & Spa
3. Danielle Long & Pamela Villarreal
Tricoci Salon & Spa
These other seven finalists (in no particular order) also took the stage for the Nouveau presentation.
Hatsumi Futamura Hernandez, Vann Studio
Giuliano Odasso, Salon 718
Madison Grammerstorf, Yellow Strawberry Global Salon
Bella Scala, Chad & Co Salon
Dominic Bartolini & Esme Gonzalez, Tricoci Salon & Spa
Eyva Leyva Mendoza, Salon Spa W
Travis Wallendorf & Alex Martinez, Tricoci Salon & Spa
Nouveau Student Contest
Modeled off ICA's Nouveau program, the Student Contest recognizes outstanding beauty school students and their instructors.
Artistic directors from ICA and Pivot Point helped judge the competition, themed "AI." Students, with direction from their beauty school instructors, created a special-occasion hairstyle inspired by AI—including any combination of cut, color, and style—on Pivot Point's elite showcase mannequins.
The four finalists and winner received a Pivot Point Michelle Mannequin (valued at $436). Finalists included:
Abiah Yeazel
Tennessee School of Beauty
Instructor: Amber Litzinger
Shelby Cole
Bellus Academy
Instructor: Samantha Bell
Aiden Wiet
HairLab Detroit
Instructor: Roderick Samuels
Anthony Garcia
The Studio Academy of Beauty
Instructor: Christina Meadows
Kara Wattunen of Atelier Academy and her instructor, Amanda Hansen, won the competition, and were not only honored at the Atelier, they also observed Perry Monge backstage and received tickets to sit in the audience through the rest of the event.
"I loved pushing the boundaries of what creativity is to me and working on things I thought were challenging when I first started school," said Wattunen. "Finger waves and textured hair always were daunting, so I was excited to take those on again."
Hansen added, "As an instructor, support and growth is always my focus, so to be chosen to participate in that process on a scale of this magnitude was an absolute honor.
"I had so much fun being able to show Kara different natural texture styling and finishing techniques to enhance the detailing of her finished product. We also had a great time strategically setting up the photo, discussing everything from lighting to background and everything in between."
Watch Kara's reaction to learning she won!
Honor Your Teachers
ICA's final competition put the spotlight on the people who shape and mold the beauty industry at it's core—teachers.
With 1600 entries from students who nominated their teachers, it was tough to narrow down the list of outstanding instructors.
"Students submitted beautiful stories about their teachers and how they have influenced their lives," says Sheila Zaricor-Wilson, ICA president.
ICA judges winnowed 1600 entries down to 300, then to 100 before finally coming to five finalists who were flown into Chicago for the Atelier.
"We wanted them to experience the event so they can see how important it is to send their students to a salon rather than a suite to work," says Zaricor-Wilson. "We also had a presentation during the event to introduce them to our membership."
The five honored educators were:
Brian Cline, Aveda Institute Portland
Nominated by: Leela Shuler
Nita Boyles, Paul Mitchell School in Farmington Hills, Michigan
Nominated by: Breanna Blondo
Kasha Roberts, Austin Kade Academy in Idaho Falls, Idaho
Nominated by: Sami Tureman
Marie Bobair, International Institute of Cosmetology in Wethersfield, Connecticut
Nominated by: Martin Gugliotti
Shiri Tee, Designing Beauty Academy in Windsor, Colorado
Nominated by: Amber Boyd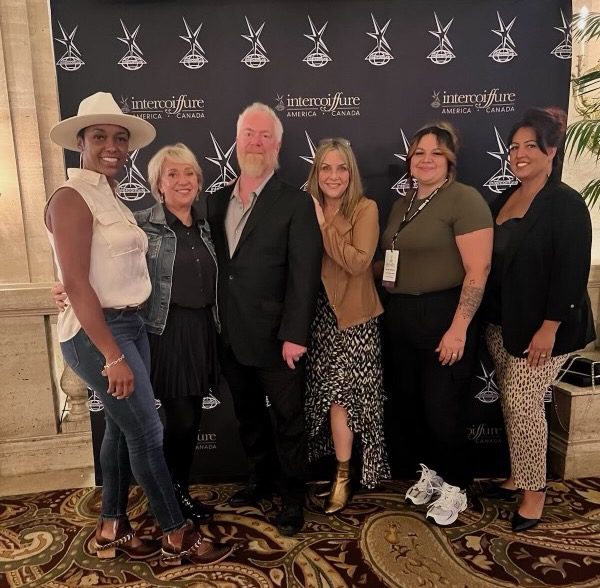 Want to learn more about ICA and its competitions? Click here for more information.