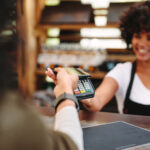 ICA is Your Voice in Tax Equity
July 5, 2023
NEW ICA Book Club Inspires Members
July 26, 2023
ICA member, Inge Handing, and President, Sheila Zaricor-Wilson, discuss Education for Life and the opportunities it presents to the industry.
Bio:
Inge has been involved in salons since she was 15 years old, starting with an apprenticeship at Bundy and Bundy Salon in Austria. Wanting to see the world and learn English, Inge moved to the United States at 22 and founded Coiffeur Inga Salon (now Salon Inga) in 1988. Inge is motivated by providing superior customer service to her clients through continuous education for herself and her staff.
Her involvement in the industry includes being a member of Intercoiffure America/Canada for over 25 years where she also has served on the Board and as Secretary. Inge is also the US Ambassador for Education for Life for Intercoiffure Mondial. In addition, she was a Regional Education Director for Florida with TIGI for 16 years. And, she is a part of the National Cosmetology Association. She was instrumental in implementing the Associate Training Program, an extensive training program for incoming stylists or recent graduates.
Inge plans to become more involved in education, as she expands her business. In 2015, the Salon Inga' brand expanded to include The Barbershop by Salon Inga, a new concept in men's hair care.
Inspirations & Motivations: Ever changing trends, our Youth, Health & Fitness, Mentorship & Teamwork