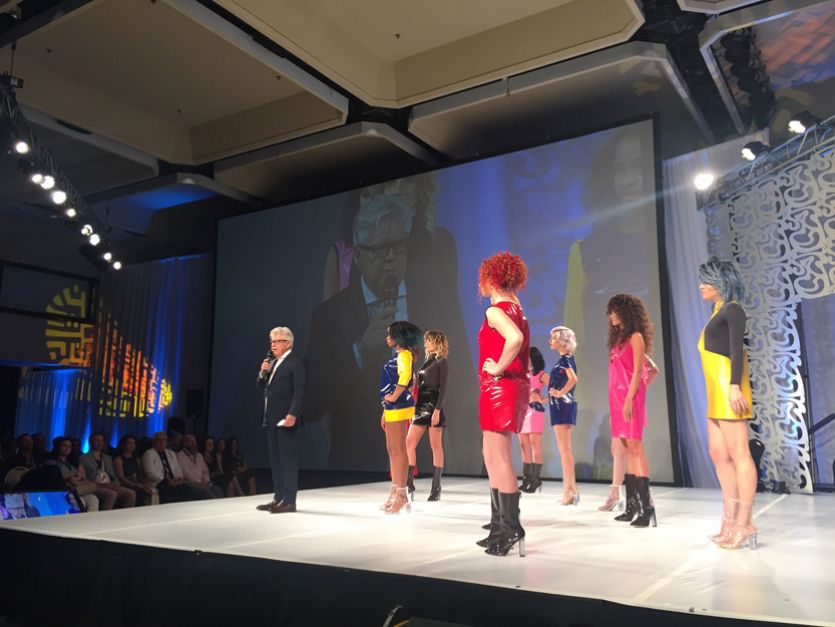 Top Salon Owners United for Inspiring Weekend of Hair SHAREing at Intercoiffure Spring Atelier 2017
April 20, 2017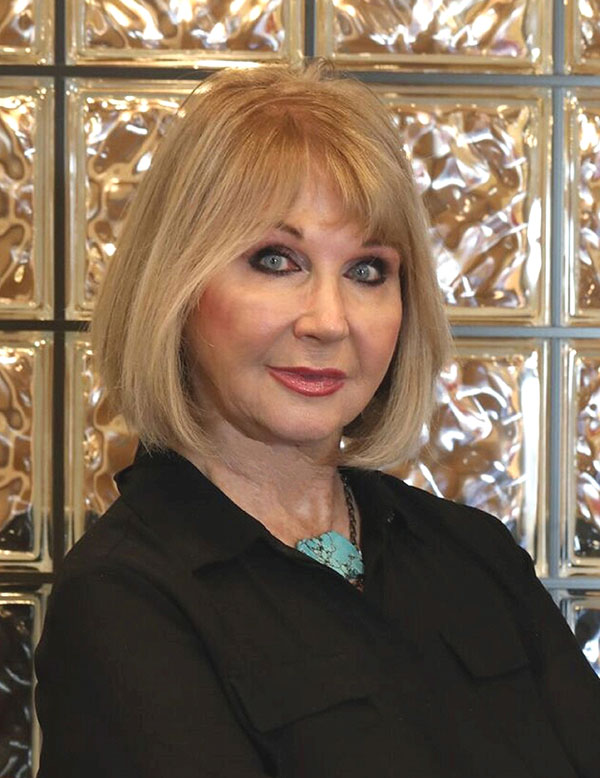 Women in Leadership: Sheila Zaricor-Wilson
March 1, 2019
Michele Musgrove | February 27, 2019 | 9:41 AM | Salon Today | Modern Salon
It may just be the first time in the beauty industry's history that three women have been at the helm of the three most powerful beauty associations–Cosmetologists Chicago, Intercoiffure America/Canada and the Professional Beauty Association. As part of our Women in Leadership series, Michele Musgrove interviews Karen Gordon, the new president of Cosmetologists Chicago, the organization that owns and produces America's Beauty Show, inviting her to share her history, her thoughts and her goals during her leadership.
Tell our audience about a little bit about your history in the professional beauty business, and your current leadership roles.
Gordon: This year I am celebrating my 40th year in the industry, my 40th year as a member of Cosmetologists Chicago/ABS and it's the 44th anniversary for my salon, J. Gordon Designs. There's a lot to celebrate! I recently became the president of Cosmetologists Chicago/America's Beauty Show, which means a lot to me. This comes at the right time in my career when I really want to have a positive impact on my industry. I also sit on the board of directors for Intercoiffure America/Canada, an organization that I love. I still stand behind the chair five days a week as colorist and I am now a certified trichologist. I have a hair loss studio within my salon. It is a whole new direction for me that I'm passionate about.
When did you first become or feel you were a leader? In the professional beauty industry?
Gordon: I always knew I had leadership capabilities, since I was young. I was always a team captain or a student council officer. But, I first really became aware of it in my 30s when I had to sell my husband, Jerry Gordon, on the making me the Salon Director during a tumultuous business times. It meant terminating our manager. We weren't married then. It was a big risk on his behalf, and not a decision everyone loved or understood. I went back to school and got my undergraduate degree and then my graduate degree in business at DePaul University, and graduated with honors. I wanted my decisions as a manager to be backed up with solid business practice and theories. I wanted to earn the respect of my coworkers, and I was willing to work very hard at it.
How has your leadership style evolved?
Gordon: Time and experience are great teachers. They toughen you up, and soften you at the same time. I think experience has made me wiser. I'm more analytical and credit my time at DePaul for that. I'm more fluid in the decision-making process. I'm a more patient, which is not necessarily one of my strengths. We all have things we need to work on! It's easy to be "over-reactive" in this business, because a lot comes at you at one time. I have learned to resolve issues quickly, and not be afraid to apologize when I am wrong. Above all, as I've matured and brought in young team members, I have become more of a maternal figure to many of them, and I like that!
What personal leadership trait or habit are you most proud of, particularly good at, and/or find to be most effective?
Gordon: I believe I'm very fair, very giving and very loyal. I truly care about everyone who chooses to work alongside me. They don't work "for" me. We work alongside each other. I seriously dislike the term "boss." I make a lot of exceptions for personal situations, and I hope it enhances the lives of my team members. Gratefully, the size of my organizations allows me to do this. Above all, I strive to operate at the very highest ethical level in all that I do. I live by the John Maxwell quote, "There is no such thing as business ethics-there's just ethics." I hope to always be thought of as someone who adheres to a high ethical standard and believe it helps benefit me as a leader, especially when faced with tough decisions. My team knows, regardless of the decision, I will always take the high road.
This year (2018-19) may be the first time that three of the primary associations representing salon professionals are all being led by a woman at the helm at the same time. What significance (if any) do you find in this situation?
Gordon: It's fantastic! It's a nice coincidence that all of our careers and contributions have aligned at the same time. However, I look very forward to the day when gender is not a big deal. It should be all about accomplishments, and there are many very accomplished women in the industry today. I pay homage to all of the "superwomen" who have been the backbone of our industry, all the way back to Madame CJ Walker and up to present times. Many dynamic women have paved the way for me to be able to represent my industry at a more influential level. That three woman are doing this at the same time is very, very special.
Tell us about one important of your important goals during your tenure as president of your association, including why it is particularly relevant to salon owners and salon professionals today.
Gordon: There are many issues that we face as an industry at large, and I will draw on the strengths of my fellow board members to help with them. But on a personal level, I really want to create more of a community within our association with opportunities for our members to contribute and participate. There needs to be a greater sense of belonging, especially with our younger members. We are so much more than just going to America's Beauty Show. We already have a great scholarship award program, but more people should apply. We offer fabulous monthly education with good attendance, but even more people should attend. We have an international photo competition (ABS Global Image Awards) with a great number of entries, but I would like to see more. All of this is currently in development. Most importantly, we need to provide more opportunities for people to participate in our association so we can see who has the capability to be our future leaders and help them grow into key leadership positions. I call this "expanding our gene pool."
Like many salon owners and beauty industry businesses, your long-time partner in business had been your significant other. How did your management styles differ? What is one example of something important you learned from each other?
Gordon: As you know, Jerry (Gordon) passed away three years ago. We loved working together. We were aligned in our goals for the business and our different strengths complimented each other's weaknesses. I see this in many successful husband-wife teams. Jerry was more afraid of change than I am. He provided sound business practices. But, his philosophy was, if it isn't broken, don't fix it! I introduced and implemented many new systems to help move the business forward. He was great in allowing me to try a lot of experiments with my ideas within the business, and what he loved most the results. But, he never would have done many of them on his own. I have to laugh, if it wasn't for me, we'd probably still have a paper appointment book, a pencil and an eraser!
What does the phrase "balance of power" mean to you, and how do you think it will or should apply to the professional salon community in the coming year?
Gordon: The balance of power has definitely shifted in our industry. A few large companies now own a majority of the major brands, and they are snapping up the smaller ones as well. They wield a lot of influence. The same is true with distributors. Many brands fall under a few umbrellas. Emerging brands, new and independent (indie) beauty companies are on the rise. Now we have Amazon in the game; a gigantic player. Venture capitalists and private equity investors are buying into our industry at breakneck speed. Salon suites are opening left and right. To answer the question, I'm not sure how it "should" apply to our industry. It is a very evolutionary process. But, I think we all have to be acutely aware of what is happening and be adaptable to change. We need to run solid businesses, seek sound advice, be prepared to invest in learning and not be afraid to change. Change is a constant.
What advice would you give other women in the professional beauty business who aspire to stronger or more visible leadership roles?
Gordon: I'll be honest, I think the key positions in leadership for women in our industry tend to come later in life, because careers get interrupted with the responsibility of raising children. It's hard to be on the road for a manufacturer in order to develop your name and reputation, or to be on the show circuit if you are trying to raise a family. And, that is what is often required. No job is more important than raising your children. So, while women today most often continue to work while raising a family, they really can't dedicate the time required to fully invest in larger aspirations, while often men can. It appears to be a sexist issue, but I really don't think it is. We have great female leaders in our industry, both on the artistic and corporate level. I think it is more of an obligation issue. My advice is, if you are free of greater obligations, build your reputation now. If you have other obligations, stay relevant and work hard. Your time will come. Find solace that at this time you are doing what needs to be done. Some people can juggle it all, but it is extremely difficult.
What do you love most about your career in professional beauty and your role as president of CC/ABS?
Gordon: I love being given the opportunity at this stage in my life and my career to help guide the future of our industry. It is one of the greatest honors that has been bestowed upon me and I truly want to make a difference. It is a short window (being President of CC/ABS) and I want to serve the association and the industry well. This industry is my life. It encompasses almost all that I do, and happily so. I am very grateful for all that the industry has given back to me.
America's Beauty Show will be held at McCormick Place in Chicago, March 30-April 1, 2019. CLICK HERE for more information or tickets.