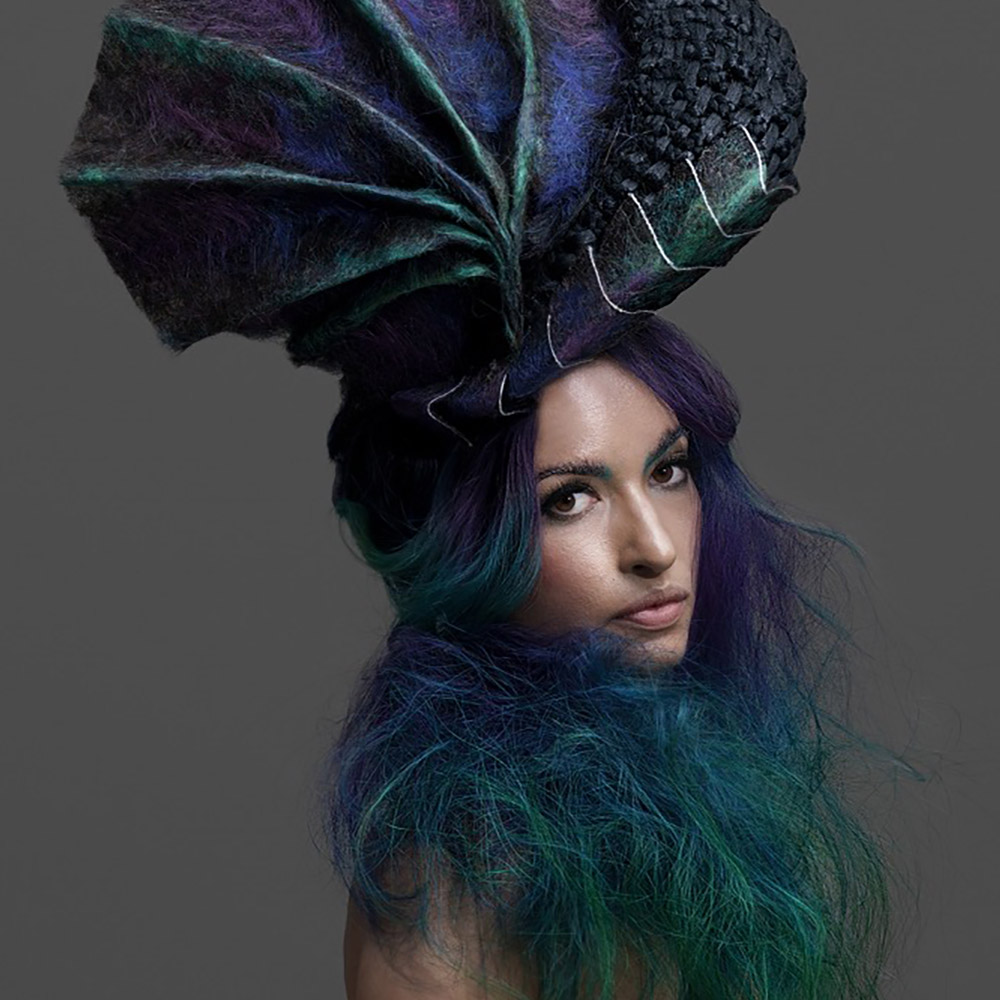 Once Upon A Time: 2022 Intercoiffure Nouveau Creative Contest
August 30, 2022
ICA International Haircutting Month
September 30, 2022

Anna Pacitto, Artistic Director of Intercoiffure America Canada, is as excited to debut her new collection at the 2022 Fall Atelier as we are to see it. "Youngsters, classic fashionistas–it will speak to everyone," she says. "I tried to understand who my audience is and give a little bit to them all." So what should we expect?
The 2022 collection, titled Quantum Love, was inspired by nature–but really it was conceptualized by Anna's constant drive to think outside the box, or even, "forget what the box is." This year's can't-miss show will have three phases: 1) salon-ready; 2) more adventurous; and 3) editorial/avant-garde. Expect approachable glam, interesting accessories, and a new take on the classic ponytail!
Anna hopes her show, sponsored by Davines, will give stylists inspiration to take more risks. "I would love for them to have an 'Aha!' moment. 'Hey, wait a minute–that's different–but I CAN bring this back to the salon.' I want them to have the confidence that the looks can be applicable to their salon and to clients who want something new."
See the show at the Intercoiffure America Canada Fall Gathering, Oct 1-2nd in New York City. We hope to see you there!