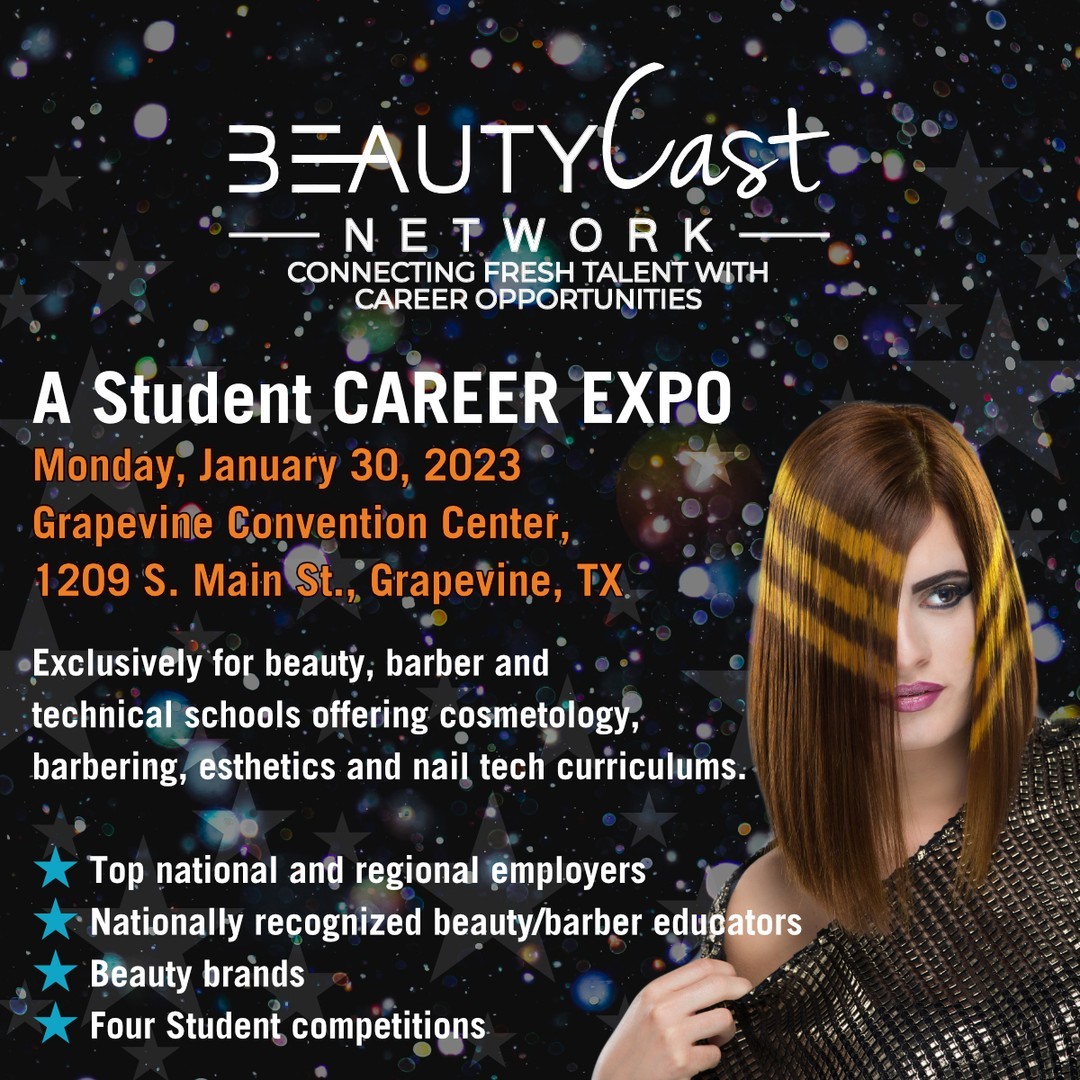 2023 Recruitment Strategy: ICA at Beauty Cast Student Career Expos
January 6, 2023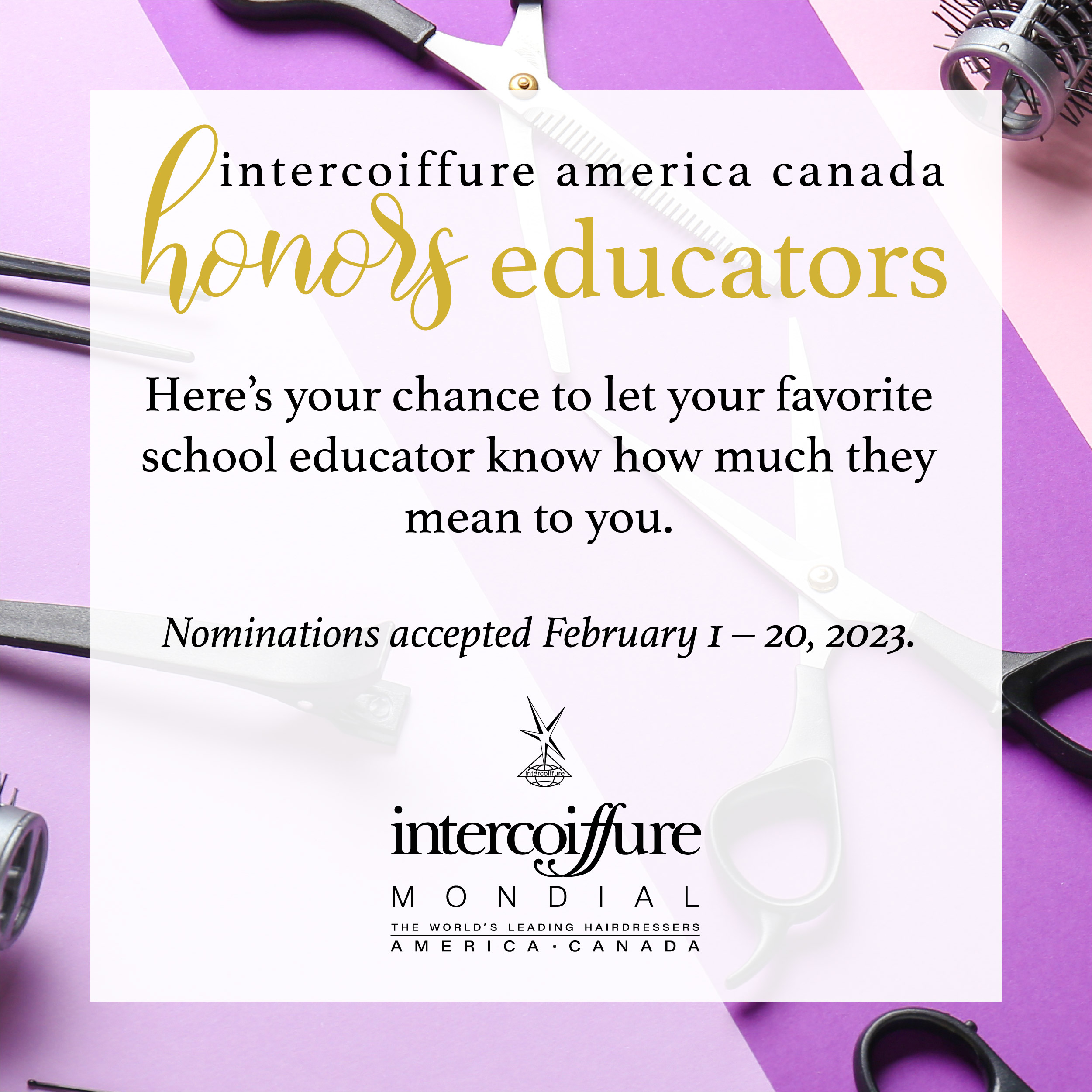 ICA Program Honors Educators; Sends Winner to Spring Gathering
January 31, 2023
Success is just an empty word: Everything you need to know to master the craft like today's guest, Vivienne Mackinder with ICA President, Sheila Zaricor-Wilson.
About Vivienne:
FOUNDER OF HAIRDRESSERTV.COM – FEATURING 1000 VIDEOS FOR IN SALON AND SCHOOL TRAINING
JOICO INTERNATIONAL – GUEST ARTISTIC DIRECTOR 2016/18
NORTH AMERICAN HAIRSTYLING AWARDS HONOUREE "LIFE-TIME ACHIEVEMENT" AWARD 2009
6 NAHA – NORTH AMERICAN HAIRSTYLING AWARDS
VISIONNAIRE AWARD INTERCOIFFURE
LEO PASSAGE EDUCATOR OF THE YEAR PRESENTED BY INTER COIFFURE
INTERNATIONAL ICON IRISH HAIRDRESSING FEDERATION
AIPP BEST COMMERICAL AWARD BY THE INTERNATIONAL PRESS
FASHION DIRECTOR FOR INTER COIFFURE NORTH AMERICAN
PRODUCER AND DIRECTOR OF THE FILM SERIES "I'M NOT JUST A HAIRDRESSER"
EDITORIAL STYLIST – PLATFORM ARTIST AND KEYNOTE SPEAKER
BLOGGER VIVIENNE MACKINDER – HAIRDESIGNER TV
HOST OF VIV'S HAIR HEROES WEBINAR SERIES
CONTENT PROVIDER FOR B-SPOKE-TV
2021 NOMINATION FOR NAHA EDUCATOR OF THE YEAR AND MASTER SYLIST
FOUNDER OF HER NEW ONLINE EDUCATION VIVIENNEMACKINDER.COM MAY 2021
Vivienne Mackinder is one of the most highly respected international leaders and innovators in the hairdressing profession today. Vivienne is driven by her mission to continually hone her own artistry and creativity, and to uplift the spirit and image of the profession.
Currently based in the Hamptons, New York, Vivienne grew up in London, where she attended the London College of Fashion. Upon Graduating she immediately landed a position with Vidal Sassoon's, eventually becoming his Artistic Director. Continuing to climb the ladder of success she became the Creative Director for international icon Trevor Sorbie. While based in London for Trevor, she travelled the world and eventually settled in the USA where she developed and represented the Sorbie Artistic team and product line.
Vivienne continues to be an in demand featured guest artist and educator for events worldwide. She divides her time between, teaching and presenting on and off camera, editorial shoots. Vivienne has designed hair collections for runway fashion collections in New York, London and Paris.
Producer and director of "I'm Not Just a Hairdresser" a Documentary film series designed to inspire new and seasoned hairdressers alike. The series includes "Legends," featuring Vidal Sassoon and other industry greats "Empires", a rag to riches story, "Stars Behind the Chair', all about girl power, and "Discover Your Passion".
Vivienne Pioneered online learning (in 2000) and became the founder of HairdesignerTV.com (HDTV), a training system for salons and schools, enabling stylists to advance their skill around the world. HDTV currently hosts over 900 videos in cut, color, styling, train the trainer, inspiration, mentoring and leadership. Vivienne believes when you "learn more you earn more", and she continues to teach others how to "feed their heart and pocket." In 2021 Vivienne launched her new online education program https://viviennemackinder.com