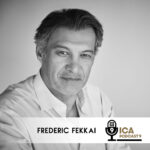 ICA Podcast 9: Frederic Fekkai
June 29, 2023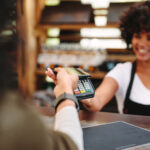 ICA is Your Voice in Tax Equity
July 5, 2023
When Anna Pacitto accepted the role as Intercoiffure America Canada's (ICA) artistic director, she didn't realize she'd be executing her new responsibilities during a global pandemic. 
But that didn't stop her from delivering a stunning artistic collection.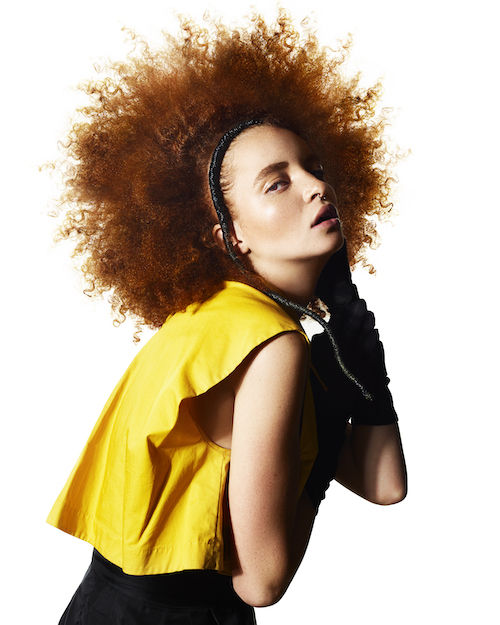 With her sponsor, Davines, Pacitto headed to Parma, Italy, for her first ICA photoshoot.
"We could not have a live presentation, so we went to Italy, where we practically had the whole country to ourselves, and stayed five days to shoot the collection in the Davines Village," she says.
It was unveiled to ICA members in October 2020, and in the spring, Pacitto filmed her second presentation from her home city, Montreal. 
Pushing Artistic Boundaries
Pacitto, who is co-owner and artistic director of Pure Salon and Pure Academy in Montreal, has also represented Davines for the past nine years and won many awards, including NAHA's Master North American Hairstylist of the Year. She is known globally for her editorial work, and as ICA artistic director, creates one collection and two presentations every year at ICA's Spring Gathering and Fall Atelier.
"I love being part of the ICA team and consulting or mentoring when I'm needed," she says. 
At this year's Spring Gathering  in April, Pacitto executed the photoshoot for her ICA collection on stage in front of a live audience. 
"It was the fastest standing ovation I've ever had for a class," she says. "We had everyone on stage—the models, photographer John Rawson, fashion stylist, makeup artists—from each aspect of the shoot."

Audience members got to see mood boards projected on stage and hear how Pacitto and her team made every decision as the photographer took photos of the models in real time.
"As each model came out, I made final touches," she says. "Then the model had pieces added by the stylist, and finally made her way  to the photographer."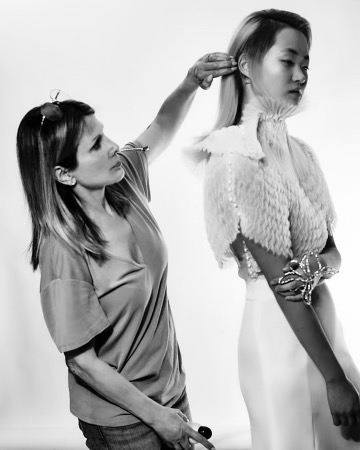 Pacitto did the same shoot the day before in a studio to ensure they had back up if the lighting didn't work on stage, but she said they're using a handful of the images they took on stage as well as the studio images. 
"When you're doing a photoshoot for a competition or editorially, everything needs to be 100 percent," she says. "There is so much competition out there—you have to have fantastic models and styling, and you won't get anywhere without the right lighting and photographer."
Membership Has Its Privileges
Pacitto says the only regret she has about being ICA's Artistic Director is she doesn't get to be an audience member at the spring and fall events.
"There's so much to see and so many amazing members to network with," she says. "I recently attended an exclusive ICA event held at Penzone Salon in Dublin, Ohio, and was blown away by the salon—it was magnificent"

She notes that it's easy to feel isolated or competitive with your peers as a hairstylist or salon owner, but becoming an ICA member changes that.
"When you join ICA, you are exposed to the beautiful sharing of ideas among all of the members," she says. "You can talk to people outside your area and find out how they are running their businesses and enjoy a mutual, respectful relationship with your peers." 
 And Pacitto says the spring and fall events are the icing on the cake.
"There are important brands at every event and an array of different classes which are enriching and useful to me as an artist and a business owner," she says.
Personality of the Year
Next year, Pacitto will step down as Artistic Director, but first, she will accept the Personality of the Year award at the Intercoiffure knighting ceremony in Saint Tropez July 2. 
"The Personality of the Year is for a person who is special in what they bring to the industry in the way of education, excitement, any and all creative areas, plus the heart with which they share their talents," says Sheila Zaricor-Wilson, ICA president. "There is no one more deserving than Anna." 
Pacitto says the honor came as a complete shock. "Just the fact that I was considered for this honor was a complete win for me," she says.
Another win for Pacitto is the location of the Spring Gathering in May 2024.
"In the history of ICA, no events have taken place in Canada," she says. "One of my objectives was to bring an event here. So May 5-6, the Spring Gathering will be in my home city of Montreal."
Owner, hairstylist, artistic director, editorial stylist, educator—Pacitto will continue to follow her passions, bringing ICA members along with her on the beautiful ride.