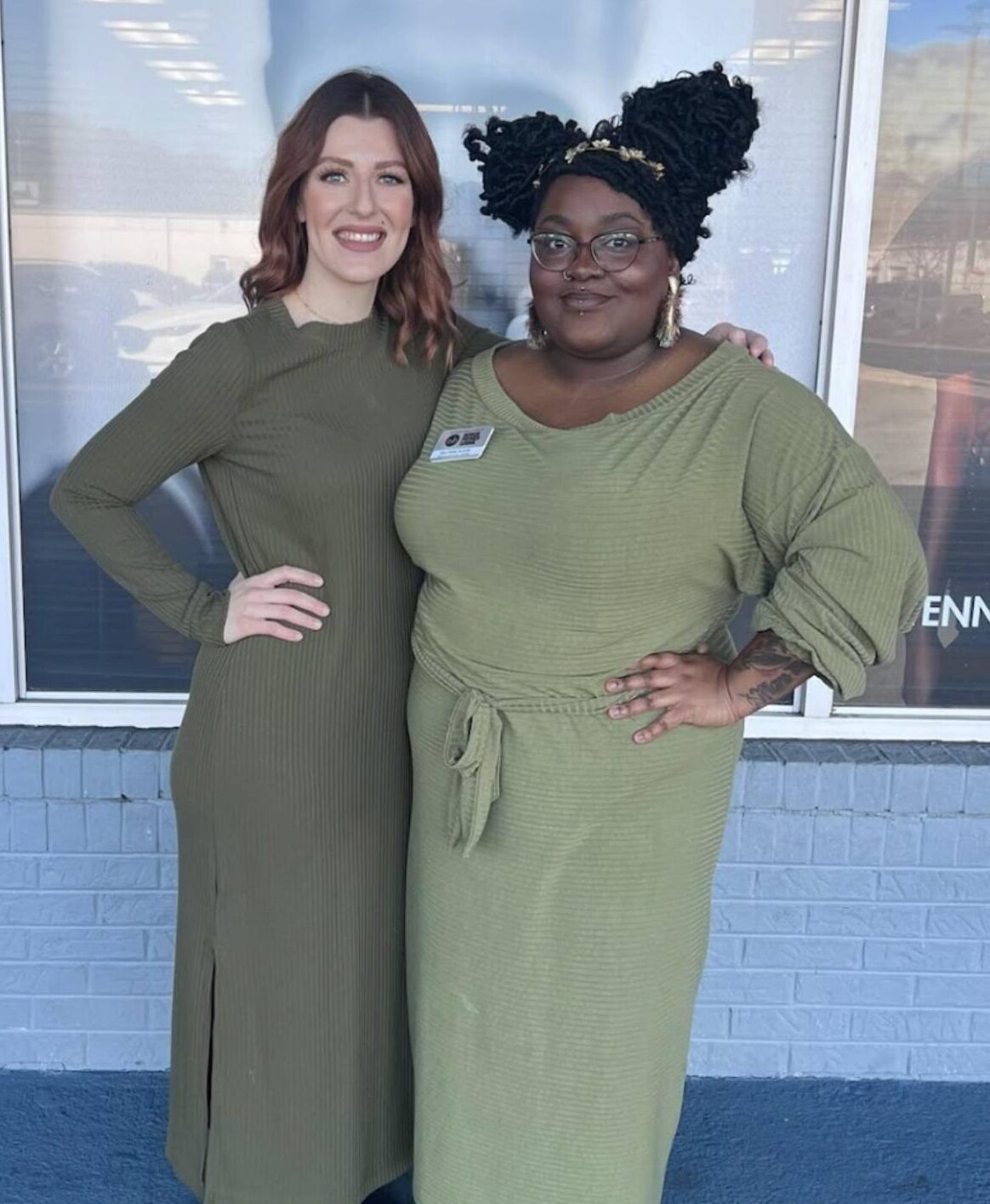 Student Contest Shapes Careers
March 17, 2023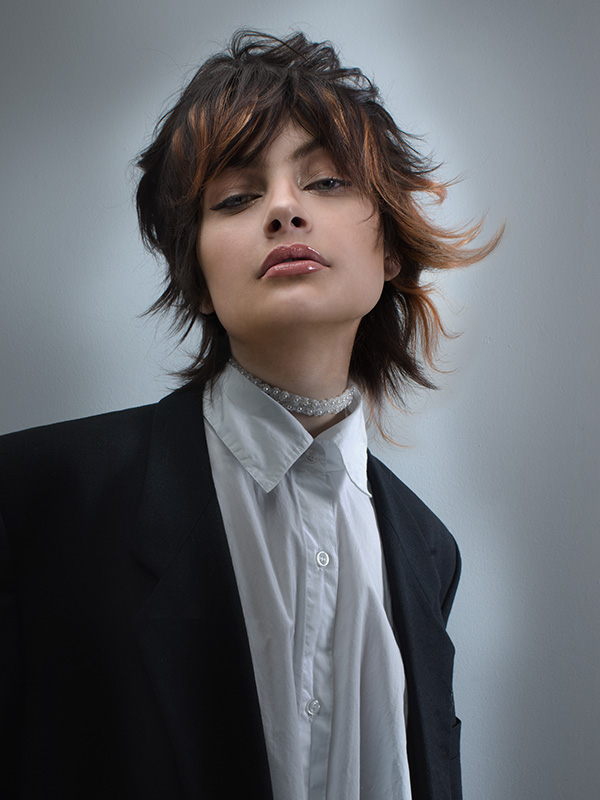 New to ICA? Tap Into Exclusive Resources
May 1, 2023
Intercoiffure America Canada (ICA) is renowned for its culture of connection and leadership, with members who are not just stylists but community– and industry– leaders and activists.  But like most influential thinkers, the credit for where it all started often goes back to a teacher.
This year, ICA initiated its first ever "Honor Your Educator" campaign to recognize the people who teach and build our NEXT generation of beauty professionals.
The Student Community Responds
Honoring the best educators in North America started with reaching out to cosmetology students. In partnership with Canvas Me, Pivot Point and Beauty Cast Network, ICA sent more than 25,000 emails to students, schools and instructors in the U.S. and Canada.
Students not only had the opportunity to nominate a favorite educator, but they also learned more about ICA member salons and the opportunities they offer to stylists, like continuing education, a strong network for advice and support, and mentorship.
176 nominations were received, which were then turned over to teams of ICA members to read through and narrow down to 16 top educators.
Sweet 16
It was a tough job, but the committee narrowed it down to these 16 outstanding educators.  Here's who really stood out among the rest.
1. Rhonda Smith-Williams, Ogle School, Texas
Nominated by Rachel Young
"Rhonda is an educator before anything else. She comes to work as a facilitator, mentor and advocate for her students, and instills values relevant to the beauty industry."
2. Emma Kinklear, Bellus Academy, Kansas
Nominated by Brandi Howell
"Emma is an amazing educator, truly cares about her students and making sure we understand the work we are about to do. We soak in the knowledge she gives us."
3. Stephen Gormory, Bellus Academy, California
Nominated by Elleen McNamara
"During my education, I questioned and doubted myself, but Stephen was there for me. He heard me, saw me, and saw the potential in me. If it wasn't for Stephen, I don't think I would have finished school."
4. Jessica Andrews, Bellus Academy, Kansas
Nominated by Leini Coslett
"When I was at my lowest of lows, about to be kicked out of school, it was Miss J who sat me down and talked me through my options as to how to better myself and my situation."
5. Lisa Brown, Brown Beauty School, Alabama
Nominated by Chyna Gilbert
"Lisa mentors and teaches the students and maintains a clientele at her salon. She even started a 501(c)(3) organization to provide makeover services to women who can not afford the services. She awards scholarships, and does fundraising to support students who cannot afford tuition."
6. Brian Cline, Aveda Institute, Oregon
Nominated by Leela Shuler
"Brian is an icon to myself and the other students—he treats every new student like a prodigy, then takes it further by unlocking their potential. I had a difficult time in school and he recognized my potential and brought it out in me."
7. Amber Litzinger, Tennessee School of Beauty, Tennessee
Nominated by Ellysse Clark
"I could write a novel about the impact Amber has made. She works hard to educate students, she encourages them to help with a local community program called CareCuts, and she has a small pantry in her classroom for students who need clothes, toiletries or food."
8. Kasha Roberts, Austin Kade Academy, Idaho
Nominated by Sami Tureman
"Kasha is an amazing instructor—she even brings outside products or procedures for us to learn. She makes learning fun, and uses competition between her students to encourage their best."
9. Melissa Meyer, Eric Fisher Academy, Kansas
Nominated by Taylor Brown
"I was not the easiest of students, and dropped out of school. When I came back, I struggled, but Melissa  encouraged me all the way. I learned she had been dealt a lot of hardship in life, but managed to pick herself up and come back stronger. She shares her determination with her students."
10. Char Hermann, Vici Beauty School, Wisconsin
Nominated by Lelyana Pagan and four others
"Char goes above and beyond to make sure we understand. She pushes us to become the best version of ourselves."
11. Marie Bobair, International Institute of Cosmetology, Connecticut
Nominated by Martin Gugliotti
"In a world where most of us don't have solid, stable support, Marie provides it. She is supportive of what we need to finish the course, but does not enable. She explains in a fair, patient way."
12. Lydia King, The Hair Academy, Tennessee
Nominated by Cindy Bartlett
"Lydia has such a big heart and shares her knowledge daily. She is also a big help to other instructors. She is a blessing to all of us."
13. Dannielle Scott, Paul Mitchell, Michigan
Nominated by Anastatia Boren
"Dannielle helped me remember the what and why of what I was doing. She has helped  keep my head up as I come to the end of my time here at school."
14. Shiri Tee, Designing Beauty Academy, Colorado
Nominated by Amber Boyd
"Shiri is the ultimate instructor—she comes in early, stays late, works through lunch, and is always available to answer a question or show a procedure. If she does not know the answer, she will find it. She has been known to help students buy the materials they need to do the course. She even put members of her family in my chair for my first cuts, and is there when you graduate and get behind the chair."
15. Uyen Huynh, MC College Beauty School, Saskatoon Canada
Nominated by Paige Ylioja
"Uyen goes above and beyond for her students. She helped me in so many ways, was always there to listen, and worked on her own time to help me enter the MC fashion show."
16. Nita Boyles, Paul Mitchell, Michigan
Nominated by Breanna Blondo and eight other students
"Nita has a pure joy mentality. She pushes you outside your comfort zone and supports you the entire way. She shows nothing but pure love for her job as an educator."
The Fab Five Go to Chicago
In May, these 16 extraordinary educators will go through another round of selecting and be narrowed down to five.
These five honorees will be invited to attend ICA Atelier in Chicago this fall, joining North America's best salon owners and leading hairdressers for a weekend of high-fashion hair and technical education, business classes, networking and much more.
Learn more about the fall Atelier and how to become an ICA salon here.  Stay tuned for the 5 finalists!